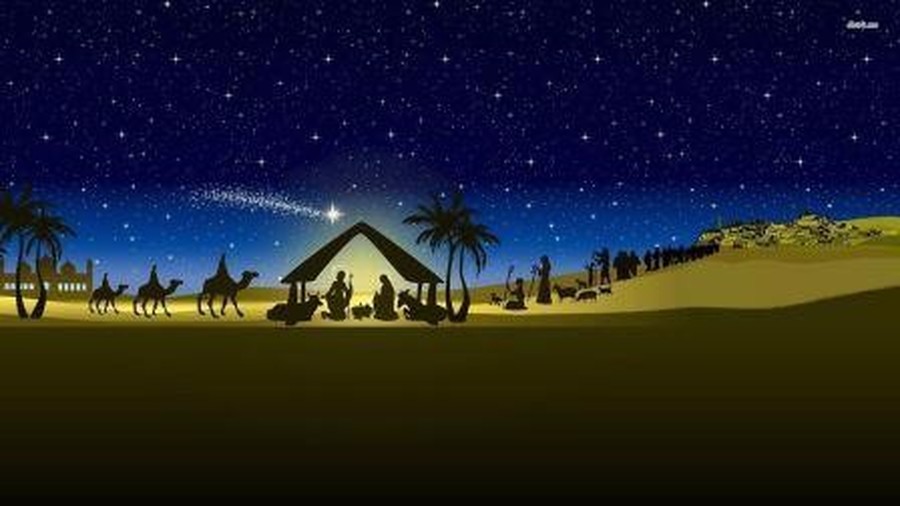 Friday 25th November 1.00pm – Y3 Christingle Parent and Child session. We would like to invite all Y3 parents to come along and join in the fun of making Christingles with the children
Saturday 26th November – St John's Church Christmas Fair in the School Hall – all welcome
Sunday 27th November 3.00pm - Christingle service at Saint Gabriel's Church -this is part of the Year Three sacramental programme, and all pupils on the sacramental programme are expected to attend; any other families from Y3 who wish to join in will be very welcome
Thursday 8th December 10.00am - Advent Mass for the whole school in St John's Church. All parents, families and friends are welcome to join us.
12.00pm - Christmas dinner
Tuesday 13th December 2.00pm - Foundation Stage Christmas performance in the school hall.
Wednesday 14th December 9.00am - Y5 to visit Saint Cuthbert's High school.
Thursday 15th December 6.30pm – KS2 Carol Concert and Candlelight Parade in the school hall. Mr. Sharpe will be serivng delicious refreshments - Jamaican jerk chicken (certified halal) - price to be confirmed
Friday 16th December 2.00pm – KS1 Christmas performance in the school hall
Monday 19th December - CARITAS Day - please join your children at 2.00pm in their classes to make 'Wishes for the World' decorations to be used at Christmas, Eid, Diwali and all other special celebrations throughout the year
Tuesday 20th December 3.00pm - school closes, and reopens at 8.50am on Thursday 5th January 2017
'Love is patient and kind; it is not jealous or conceited or proud; love is not ill-mannered or selfish or irritable; love does not keep a record of wrongs; love is not happy with evil, but is happy with the truth. Love never gives up; and its faith, hope, and patience never fail. Love is eternal.' 1 Corinthians 13 : 4-8
Our Mission Statement
Love of learning
and playing together
one community
aiming high
helping each other
and praying together
On our journey with Christ
If anyone requires copies of our curriculum or policies, please contact the school office, who will be happy to provide them free of charge.

St. John's RC @stjohns_rc
11 Nov One last weekend to vote for us at Tesco Rochdale and Tesco Cutgate, to win £12,000 for our Forest School! #BagsofHelp @Tesco_North Thanks!
10 Nov Only 4 days left to vote for our Forest School to win top prize in #BagsofHelp initiative! Vote at Tesco Rochdale and Cutgate @Tesco_North
7 Nov Please vote for our Forest School to receive the top prize in Tesco's #BagsofHelp initiative, at Tesco Rochdale.… https://t.co/qIm1wiGYNv
7 Nov RT @john_primary: Congratulations to our October PE person of the month! A sports voucher was the prize this time. @RBSGP @stjohns_rc https…
1 Nov Please get a token from the checkouts at Tesco, Rochdale and vote for our Forest School project to secure a… https://t.co/lPi2n0198o
St John's RC Sports @john_primary
2 Dec Staff Zip Wire. @RBSGP @stjohns_rc @RealRobinwood https://t.co/5aLkj3zGpP
2 Dec @TracyDoheny Hi, go to @gbkits on twitter, find the post from yesterday on their link and click on St. John's. Thank you!
2 Dec Like a 🐟 in a net! @RealRobinwood @stjohns_rc https://t.co/x2l0gE1sHd
2 Dec Too much for some 😴 @stjohns_rc @RealRobinwood https://t.co/py6Ie0H5RZ
2 Dec Dont spill the water! @stjohns_rc @RealRobinwood https://t.co/nQ1McRWizA
Latest School Events
Christmas Dinner

08

Dec

2016

11:30 am - 1:30 pm