Almighty God,
by whose providence your servant John the Baptist
was wonderfully born,
and sent to prepare the way of your Son our Saviour
by the preaching repentance:
lead us to repent according to his preaching
and, after his example,
constantly to speak the truth, boldly to rebuke sin,
and patiently to suffer for the truth's sake;
through Jesus Christ your Son our Lord,
who is alive and reigns with you,
in the unity of the Holy Spirit,
one God, now and forever.
Amen
Our Mission Statement
Love of learning
and playing together
one community
aiming high
helping each other
and praying together
On our journey with Christ
If anyone requires copies of our curriculum or policies, please contact the school office, who will be happy to provide them free of charge.
St John's RC Sports @john_primary
22 Jun Mixed Yr1 and 6 PE this aft followed by mixed Yr2 and 6. @RBSGP #pe https://t.co/1iTCZeN7K6
22 Jun RT @MCRActiveSchool: We have full sets of hockey sticks for you to win! Like and retweet this for your chance to win! Winners will be chose…
21 Jun Breakfast sports club. Approx 24 children each morning enjoying various activities. @RBSGP #sports #fitness… https://t.co/B7hh2J58Qv
20 Jun At the rounders competition @pecardlangley. @RBSGP #rounders https://t.co/3awn9g1zpT
20 Jun Playground pal helping to keep Eyfs cool! @RBSGP https://t.co/pvHpxrL4n4
Latest School Events
There are currently no events.
Calendars page(s): School >>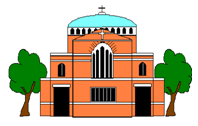 St John the Baptist Catholic Primary School is committed to safeguarding and promoting the welfare of children and young people and expects all staff and volunteers to share this commitment.
popup-box