Welcome to St. John the Baptist RC Primary School website.
I hope it helps you to find all the information you need about the school. Please see my full welcome on the "Our School" page.
Michael Unsworth
Head Teacher
...........................................................................................................................................................
Our Mission Statement
Love of learning
and playing together
one community
aiming high
helping each other
and praying together
On our journey with Christ
Important note
Unauthorised leave in term time could result in a penalty notice being issued.
These penalties are per parent per child, which means that both parents can be fined for each child – a mother and father taking two children out of school in term time could be fined £60 each for each child, making a total fine of £240 if paid within 21 days, or a total of £480 if paid after 21 days.
Every day in school is important for your child.
Please be in school for 8.50am. Arrival after this time will be marked as late.
Winning raffle ticket numbers are 269 and 271. If you have these tickets, please bring them to the school office to claim your prize.
Latest Events Calendar Events
Half term holiday

12

Feb

2018
Half Term starts Monday 8 January and ends at 3pm on Friday 9 February for 1 week. School will re-open on Monday 19 February at 8.50am
St John's RC Sports @john_primary
09:22 RT @MufcDevilUpdate: Shaw: "I think Axel (Tuanzebe) is unbelievable. The talent he's got is frightening. He's strong, he's quick, he's ener…
05:00 KS1 playing cat and mouse to improve speed, confidence and hand eye coordination when bouncing and catching a ball.… https://t.co/UxjLBZMOGQ
04:58 At last nights Rochdale AFC tournament at the Soccer Factory. @RBSGP https://t.co/D173fqxabV
12:06 RT @MufcDevilUpdate: Jesse Lingard, Paul Pogba and Axel Tuanzebe on United's Instagram story. #MUFC https://t.co/jdTedMusSA
15 Jan @MGilbranch @Link4Life @RBSGP I think Feel responsible,energised, satisfied and happy. It's to do with nutrition, e… https://t.co/VHGdEMQB4y
If anyone requires copies of our curriculum or policies, please contact the school office, who will be happy to provide them free of charge.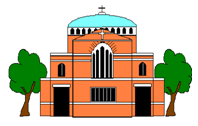 St John the Baptist Catholic Primary School is committed to safeguarding and promoting the welfare of children and young people and expects all staff and volunteers to share this commitment.
Attendance
Following the Supreme Court's decision to uphold a penalty notice for unauthorised leave, the Education Welfare Service in Rochdale will now also be issuing penalty notice for unauthorised leave in term time. The parents of any child missing ten sessions (five school days) due to unauthorised leave (for example, family holidays) in term time will be issued with a penalty notice.
popup-box